When Alyssia Vallejo signed up to join our foster community, she knew she would love her foster pets, but one puppy took it to a whole new level. Eight-week-old puppy, Cleo, was Alyssia's first foster. Even though she always knew the first foster would be special, she did not know the full magnitude of how this pup would steal her heart.
Cleo was a parvo puppy, or a puppy who was fighting parvovirus, a gastrointestinal illness that can be deadly to dogs and puppies alike if left untreated. Whether it was feeding her the medicine she needed to survive, or seeing her sweet personality blossom with the right care, she experienced a deep connection with Cleo that she still feels to this day.
Even though Alyssia only cared for Cleo for a short three weeks, the two became two peas in a pod. In the beginning, Cleo was a bit groggy due to illness, but as she grew healthier and stronger, so did the bond between them.
Once Cleo was well on her way to recovery, she grew to love playing her games of fetch outside and eating favorite coconut oil treats! She became quite the curious little one, who was always learning on the go.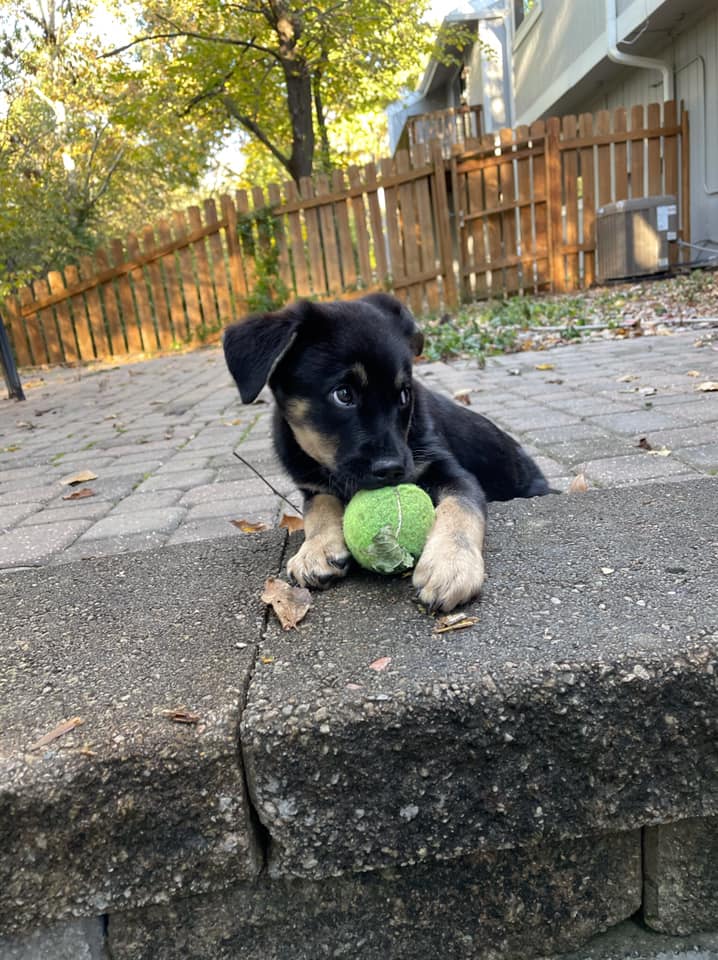 Though playtime with Cleo was always barrels of fun, her affectionate disposition was what really melted hearts. For example, Cleo's favorite place to curl up for the night was Alyssia's pillow, right behind her head.
This small act was just one way Cleo made her affections known to her fosters. The more she showed her true, healthy self, the more her foster family fell in love.
"I didn't know I was going to bond with Cleo as much as I did," Cleo's foster mom, Alyssia said. "It was so adorable when Cleo slept behind my head every night."
Alyssia loved Cleo so much that she even considered becoming a foster fail, or a person who "fails" at finding a new home for a pet because they choose to keep them forever.
"Taking her back to LHS to be spayed and adopted out after three weeks together was very difficult for my boyfriend and I," Alyssia said.
Although the prospect of adopting Cleo was extremely tempting to Alyssia, she decided it was best for Cleo to find another forever home. Even though Cleo found a different forever family, the bond these two shared is a testament to the wonderful joy of fostering.
"Cleo still carries a little piece of our hearts," Alyssia said.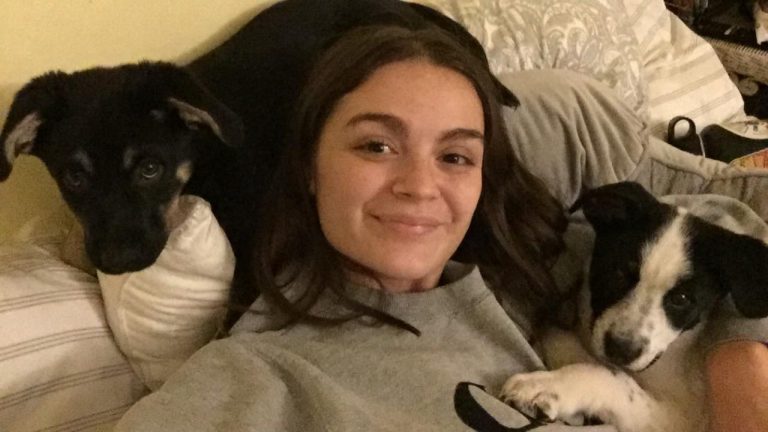 Is Fostering Your Next Adventure?
Cleo was able to thrive and recover, all thanks to the loving care of one foster family. Imagine the impact you can make by opening your home to a pet in need!
Join our tight knit community of fosters today. Your efforts will make a world of difference to an animal in need!