When Dill came to the shelter in early August, he was in poor condition. He was slightly underweight and extremely scared. Dill had suffered a spinal injury resulting in paraplegia. With parasites and open wounds on his legs from them dragging on the ground, Dill was incredibly ill and needed help.
Megan Herman, a Lawrence Humane employee and frequent foster, had seen a post about Dill in a Facebook group. She repeatedly kept seeing posts about him and knew she had to help Dill.  
She took the opportunity to find him, bring him into the shelter and even volunteered to open her home to him as his foster. As a seasoned foster who had already previously worked with dogs with special needs like Dill, she knew she had the skillset necessary to take him to a better life.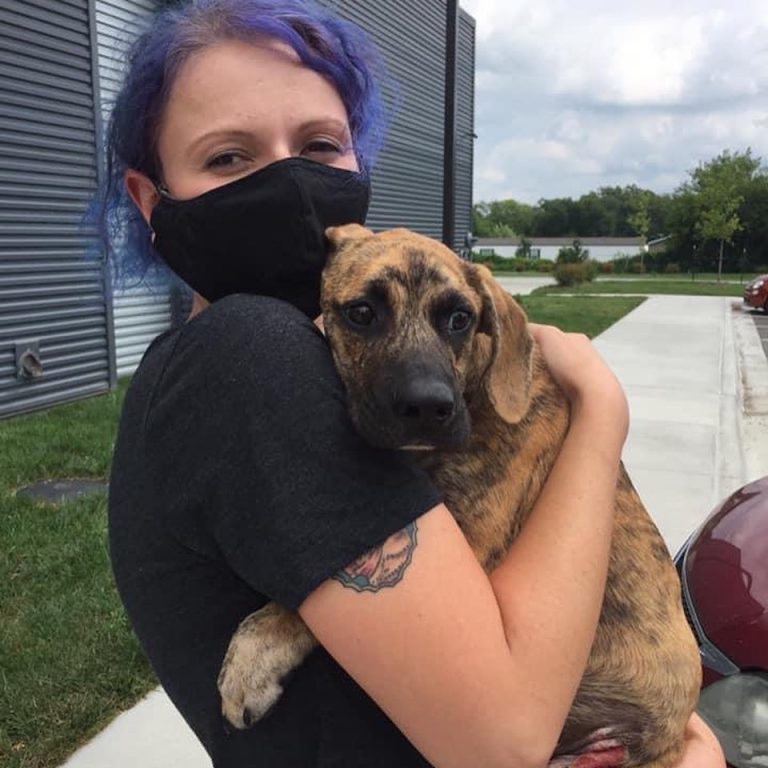 "Initially at my house he was super reserved, cautious and fearful," said Megan. "After a little bit of time and lots of snuggles he turned into a real puppy. With zoomies, and favorite toys and hopping around like a muppet playing with my dog. After just a bit he was genuinely the happiest foster I have ever had."
As Megan fostered Dill, the more she learned about the care necessary for animals like him. Changing up the care for Dill was essential, like, for example, keeping him in a cloth diaper to protect his legs from dragging on the ground and causing infected sores.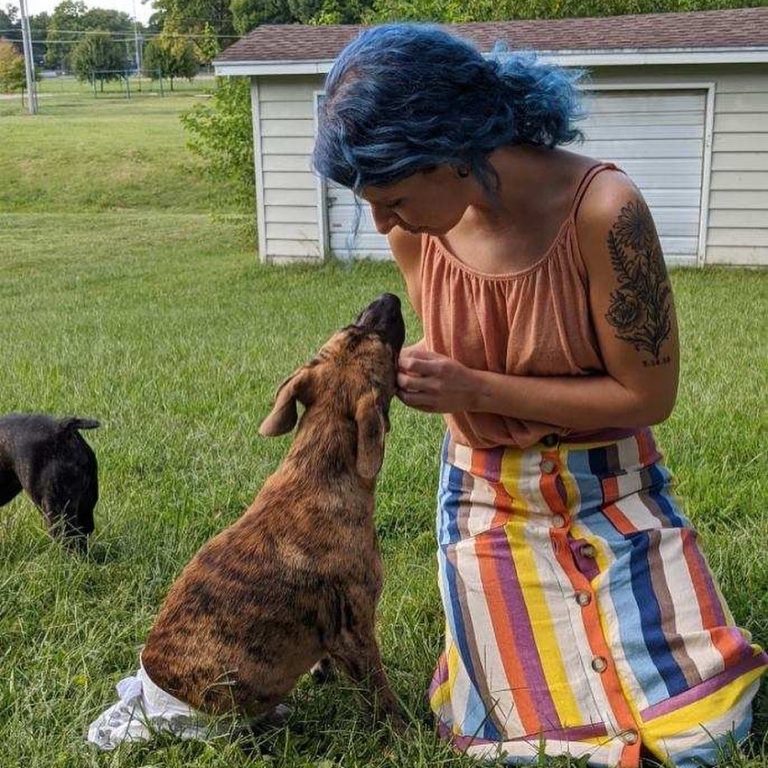 As his personality blossomed, Megan said she found Dill to be resilient and a joy to take care of. She loved him and provided for his needs with dedication.
Dogs with very particular care needs sometimes require very special adopters who are capable of learning and adapting for the specialized care. Our shelter knew we needed to find these people for Dill, so he could go home to a forever family who would care for him as Megan did.
Our shelter realized the best way to get him into a new home like this would be through a special program for dogs like him, so we worked hard to transfer him to a place that fit his needs. We found a special program in Iowa called Paws-N-Claws that was the perfect fit. There, they have a program called Wheely Pawsome Pooches Program that is specifically for dogs with paralysis and paraplegia.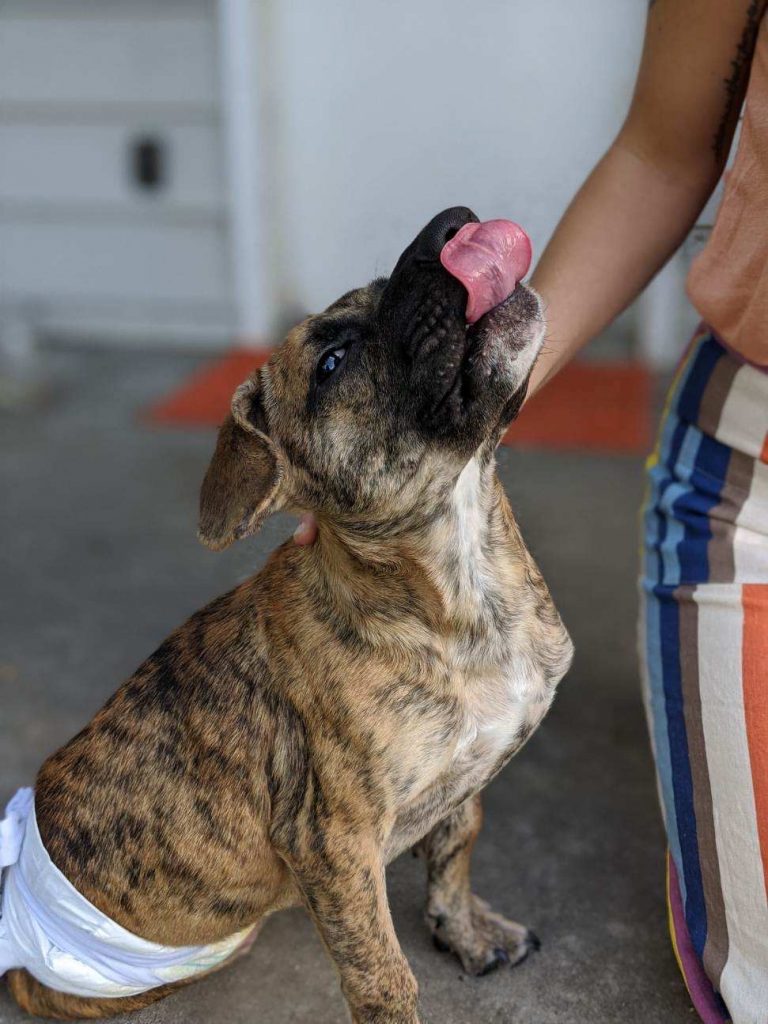 This was the start of a new life for Dill, but a bittersweet goodbye for his foster. However,  Megan was happy she could play a role in our shelter working our hardest to adapt to his needs.
"Dill leaving honestly felt like one of my best accomplishments as a foster care provider. This whole process has blown my mind," said Megan. "The number of people from start to finish that were involved in giving him a chance is just amazing."
Because of the hard work of all involved in Dill's care, we have heard he has a happy new family now! And the best part?  Because of this program, his family will know exactly how to adapt life for him.
Without the foster program, it would be so much harder for dogs like Dill to get the adaptive care they need. That's why our foster family is the backbone of our organization. 
Would you like to join our foster family? For more information about fostering an animal in need, check out the "Get Involved" tab on our website.