Husker came to the shelter right before all the changes from Coronavirus started to hit the Midwest and beyond. We knew that he was used to life on a farm and was extremely friendly to other animals, including livestock. If you're wondering about his eye – when Husker was a puppy, he actually had an accident that resulted in a droopy eye and shifted his teeth as well.
Husker was with us in the shelter for awhile but when we made the decision to close down to the public, he was among the first to go out to a foster home, After staying with two different foster families, we quickly learned that he preferred other dog companionship and was always happiest when he was outside. The staff at Lawrence Humane really wanted to find this farm-lovin' boy a place he could roam and be the cowboy doggo he was meant to be!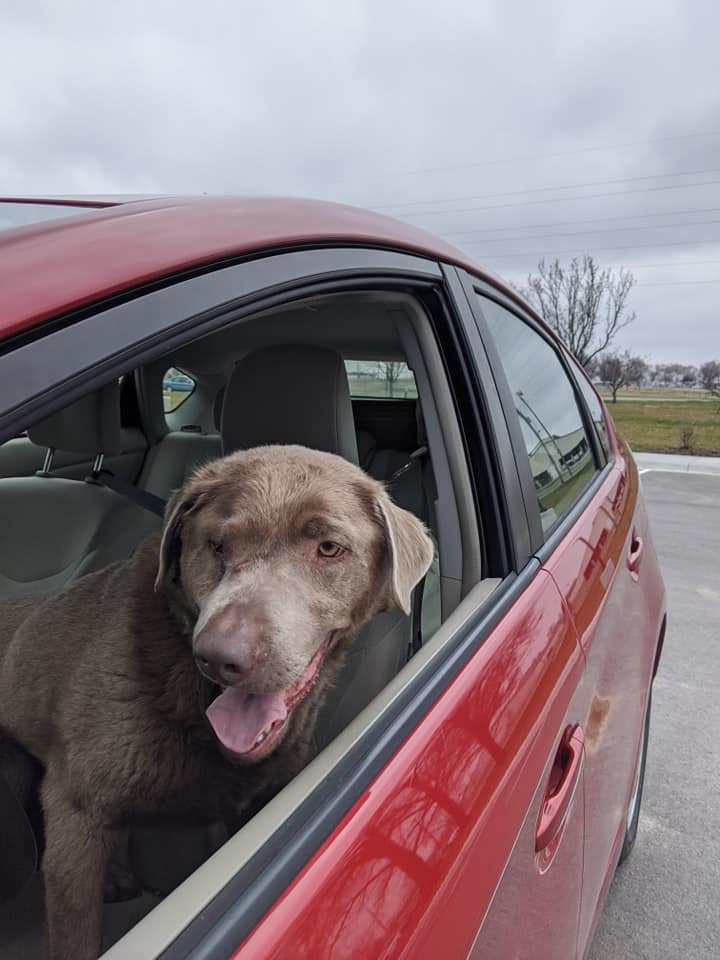 After several weeks in foster homes, Husker sparked the interest of a local family who lives outside of town on a ranch. Denise and her family were looking for a friend for their Belgian Malinois, Sai, who is a 2013 Lawrence Humane Alum. They were in search of a pup who was familiar with livestock and friendly to animals of all shapes and sizes. Lucky for them, we knew just the guy!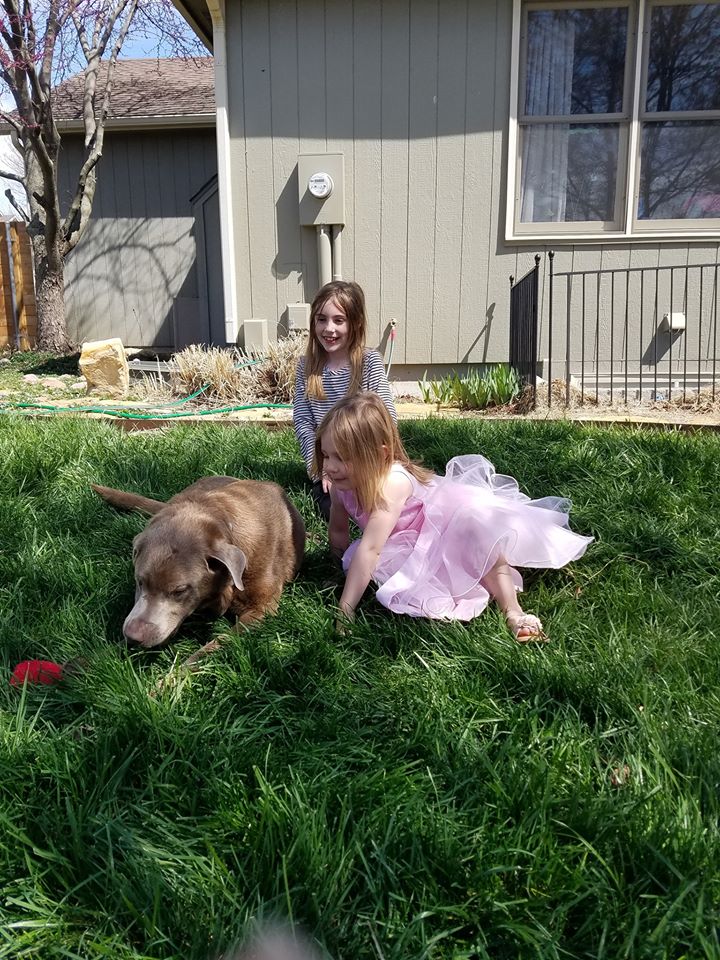 It was a no-brainer for Denise and her family to adopt Husker. Denise messaged Lawrence Humane to let us know Husker settled right in at his forever home and was truly living his best life as a ranch and country dog.  With a history of trouble eating in his foster homes, Husker put on about 10 pounds in the first few weeks after being adopted and the effects of his new perfect home were evident. Happier, content, smoother coat, etc. Denise told us, "He prefers to be outside and has not given us any trouble and has not roamed very far from the yard.  We have a pond a few feet from the yard and Husker loves cooling off there and hunting frogs! He is very good about letting us know when someone drives in. Husker and Sai spend their time "protecting" us from raccoons, opossums and those big bad birds that hang out at the pond."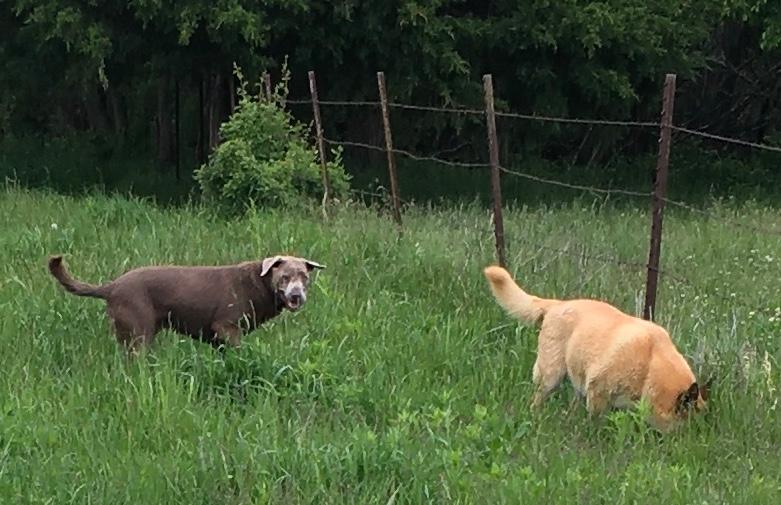 While Husker is quite content splashing in the pond, Denise says it was a bit of a challenge at first in developing his relationship with their alpha dog, Sai. Being the only dog on the ranch and now having to share has been an adjustment for the resident Malinois. She says, "It has taken some time but they are working it out!"
The ranch has heifers and steers and Husker spends time socializing with them. He can be seen out by the barn rubbing heads and licking noses. Denise says he doesn't chase them, which is important. Husker isn't too interested in the cattle out in the pastures. Every once in awhile, he might bark at them when they first catch his attention, but then he moves on with his life and ignores them. Overall, Husker is very smart and catches on quickly.  He has learned to wait for his food in sitting position until he is released to eat. It only takes once to correct or redirect his behavior and he has it down. Husker loves playing fetch in the yard or in the pond. Another favorite pastime of his is cuddling up with his family – he just melts into a puddle when you pet him!
"We are so happy we were able to adopt Husker and hope to enjoy his companionship for many years!"